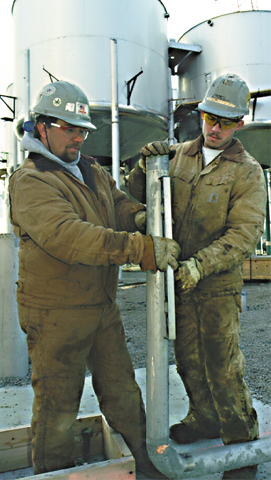 The Gulf Coast District Council was chartered in April 2003 by the United Association of Journeymen and Apprentices of the Plumbing and Pipe Fitting Industry of the United States and Canada in order to further meet the needs of todays more nationally based contractors and also to give local contractors an opportunity to achieve their national goals. By fully utilizing Local Union resources across a specific geographical area, our Gulf Coast Industrial Maintenance Agreement (or GCIMA) offers you flexibility and mobility like no other before. It also allows American Workers and their families to connect with great companies like yours.
The Gulf Coast District Council is made up of 8 Local Union Business Managers as Council Members. The Councils Business Manager is Randall Carroll who is supported by Business Representatives Chuck LeBlanc and Gabriel Vasquez.
The Gulf Coast District Council is based in Metairie, Louisiana and is always just a phone call away. Our office hours are 8am-4:30pm Monday-Thursday and 8am-12noon on Friday. In this booklet, you will find general information for contacts, wages, benefits, etc, but always feel free to give us a call if you find anything else you may need.  As in every circumstance, it will be necessary for you to verify the information you find here. In such a large territory, information is constantly changing and in publishing this document, we only attempt to provide you with a general idea and basic concept of information about the Council and our Locals.  This booklet will be regenerated with fresh information as often as possible.
Gulf Coast Pipe Trades Agreement
Makes contractors more competitive
Fosters a faster bid process
Includes Schedule A addendum to accommodate local concerns, such as wage rates and benefits
Ensures top-quality, well-trained UA craftsmen on the job Allows contractors to benefit from UA annual training investment of $100 million in more than 300 training facilities Features specialty training in unusual systems and methods
Includes drug and substance abuse testing program
Allows for freedom of movement of employees covered by UA collective bargaining agreements within the Gulf Coast region
Eliminates all intra-jurisdictional disputes
Eliminates all strikes, lockouts and work stoppages
Creates mutually-beneficial relationships among the union, contractor and the construction client/owner
Is site-specific and must be renewed for each individual job or project
Features the Welder Certification Program, through which pre-qualified (ASME Section IX) welders are provided to the project at no cost for testing. (Approximate savings: S 1,000 per welder.)
Covers the territorial jurisdiction of the following UA local unions:
Alabama
Local 119, Mobile, AL
Florida
Local 123, Tampa, FL
Louisiana
Local 60, New Orleans, LA
Local 198, Baton Rouge, Lake Charles, LA
Mississippi
Local 568, Gulfport, MS
Texas
Local 211, Houston, Corpus Christi, Harlingen, Beaumont, TX
Oklahoma
Local 798, Pipeliners
Nationally
Local 669, Sprinklerfitters