Unparalleled Training
For the Industry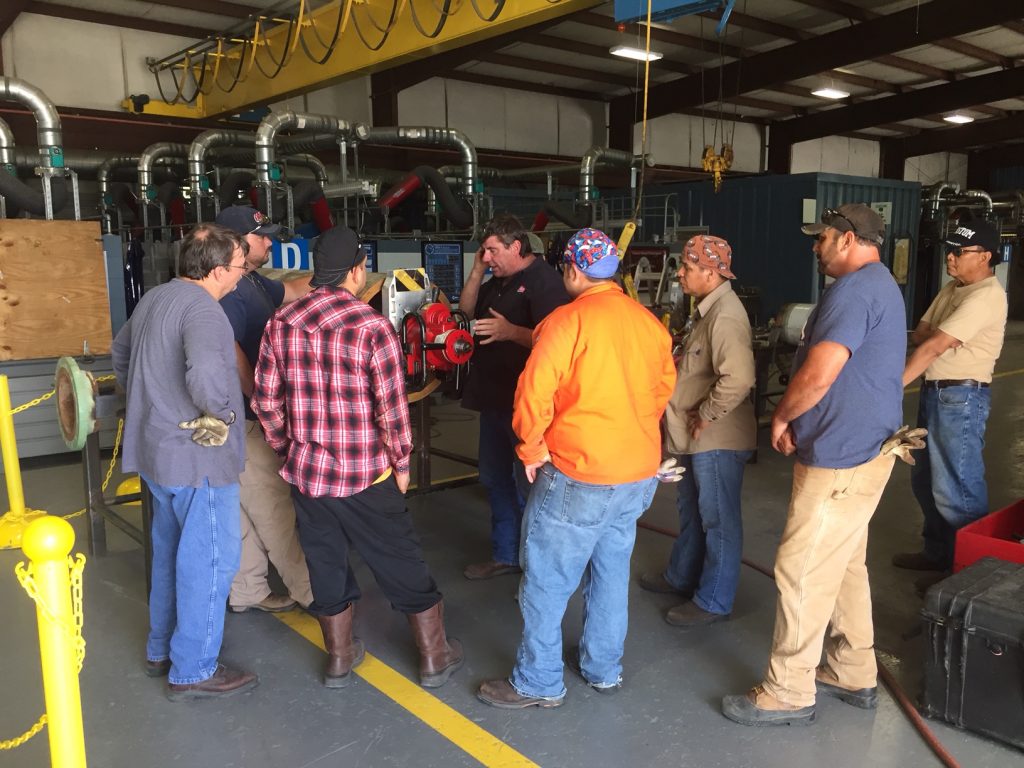 In the piping industry, when you say UA you are talking training with a capital T. No other organization comes close to our training investment, our qualifications and expertise, our experience or our commitment.
For more than a century, the UA has been training the most highly qualified workers in the United States and Canada. We spend over $100 million annually on training programs involving approximately 100,000 journeypeople and apprentices in over 300 facilities and our investment has paid off.
In addition to five-year apprenticeship programs, the United Association offers continuing education opportunities. These opportunities include journeyman training and certifications in many different sectors of our trade.
More than 45 manuals have been written and published by the UA's International Pipe Trades Joint Training Committee. This has lead to the development of certification programs for a wide variety of processes. These certification programs guarantee our contractors and end-users that the craftspeople they hire have been thoroughly tested and meet the highest standards within the industry.
For the Future
UA apprentices go through a rigorous five-year program that includes both classroom and on-the-job training. They are immersed in courses which implement the latest techniques and technology. Joint labor/management training facilities are valued at a half billion dollars in equipment and real estate.
Our members are work ready and pre-qualified when they arrive on the jobsite.
Our reputation for superior training has set us apart from all others. This is what has made the United Association the highly respected organization it is today.
All UA members are eligible to earn college degrees as part of their training. These degrees are conferred by a nationally accredited and recognized community college and/or a major four-year university.
This is the workforce of the future well trained, highly qualified and ready to go to work for you.